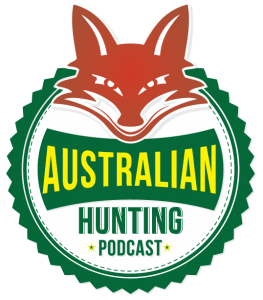 The Australian Hunting Podcast released its first ever radio show Episode on 19th of February 2011.
Initially the concept of the radio shows development was for its Host who wanted to speak with professionals first hand so he could gather the experience to become a better hunter and shooter himself. Jason then decided the share with this valuable information with people all over the world so that they can become better hunters, shooters and fisherman. The Australian Hunting Podcast was born!
The show is recorded in Jason's home studio where it distributed globally across the internet. Jason uses professional microphones and recording equipment to give you the best sounding podcast possible.
The Australian Hunting Podcast has listeners all over Australia from the city to rural areas across Australia. Jason has received emails from listeners overseas from places such as Canada, Sweden, Japan and South Africa.
Each week more and more listeners are tuning in to the Australian Hunting Podcast to hear guest speakers being interviewed on all aspects of hunting, shooting and fishing.
The Australian Hunting Podcast receives over 40,000 downloads per month. This makes The Australian Hunting Podcast the most downloaded radio show on hunting, shooting, and Fishing in Australia. AHP is rated the number 1 podcast in the outdoor category for Australia on iTunes.
Here is what some of our listeners have to say about the show:
"New listener and loving it! Jason and Muzz do a fantastic job, why are they not representing us LAFOS's in Parliament?" – Mltzer 84
"I'm pretty new to hunting so to find this podcast that has some truly sound advice and information on this subject is great Keep up the good work and I will be listening to all podcasts that are released. " – Nackas79
"True, honest, good hunting information that is great to listen to. Keep up the great work mate!"  – Tori Taylor
"Keep up the excellent work mate! Your doing a great thing for the hunting, shooting and fishing community! All the best "  – Peter Phillips
"Exciting, informative and insightful. Covering it all from politics to fun in the field. An easy listen for down time when I'm not in the field. Keep up the great quality and hard work! We need more people like you promoting our sport in a positive light!" – Zack Lebbos
"Jason is the Energizer Bunny of Australian hunting, fishing and shooting. A detailed source of everything outdoors, Jason's show is always interesting, up to date and relevant. I readily recommend his show to our membership." – Lance Mitchell